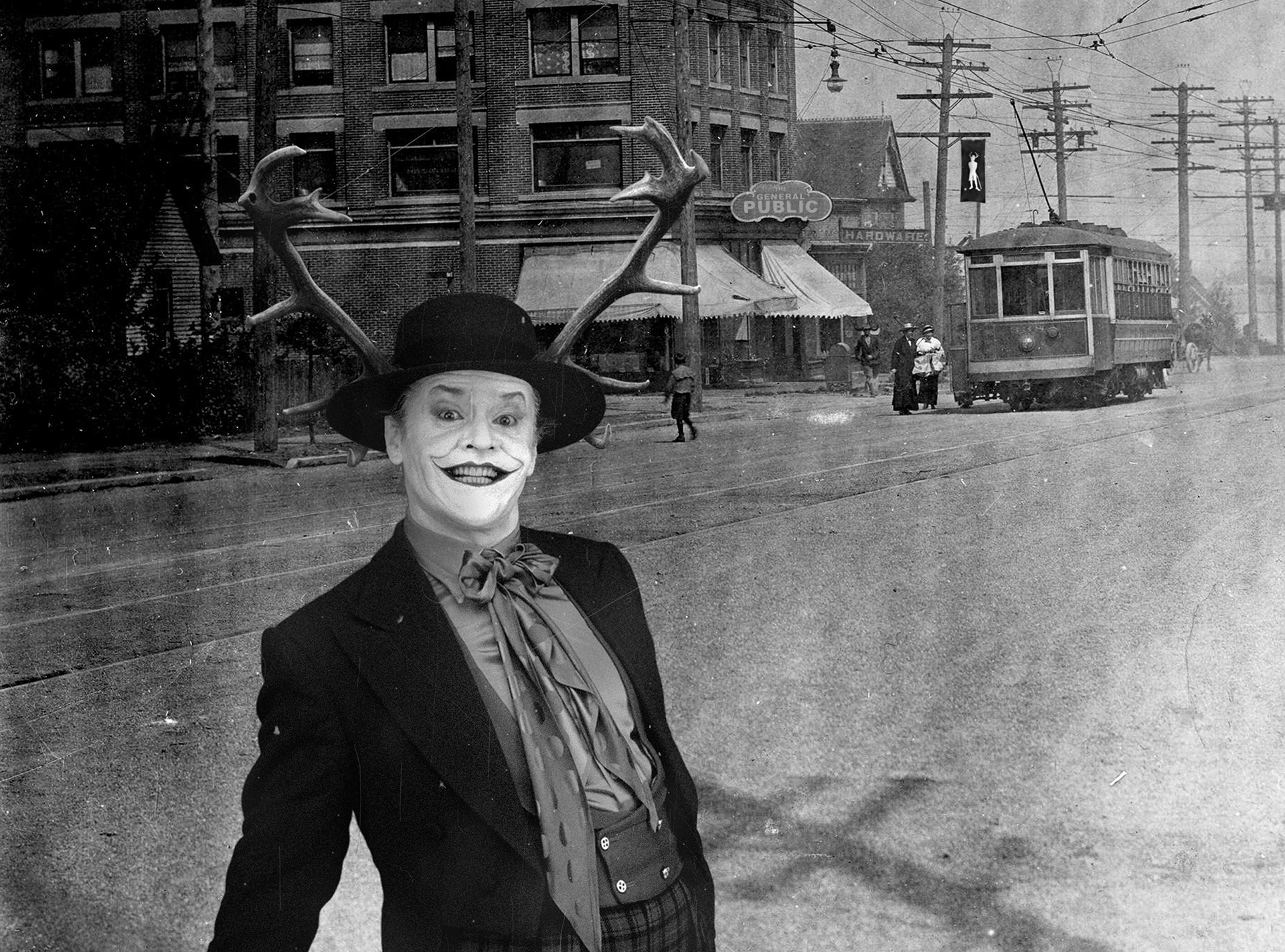 2012

|

 Digital Retouching


Client work
If you live in Vancouver and like sushi, you know what the Eatery is, and you know that the owner loves to live outside the box. When Randy contacted me about doing some "funky artwork" for his new place,

The General Public, 

I jumped at the chance. When I learned the theme and concept for the restaurant I knew it would be a chance to do something a little different, something outside my own comfort level. The new theme? "Psychadelic hunting lodge", Randy said with a smile.
The brief was simple; a set of 12 retrofitted propaganda posters with GP flair. The following two designs were chosen for the menu covers and interior wall art.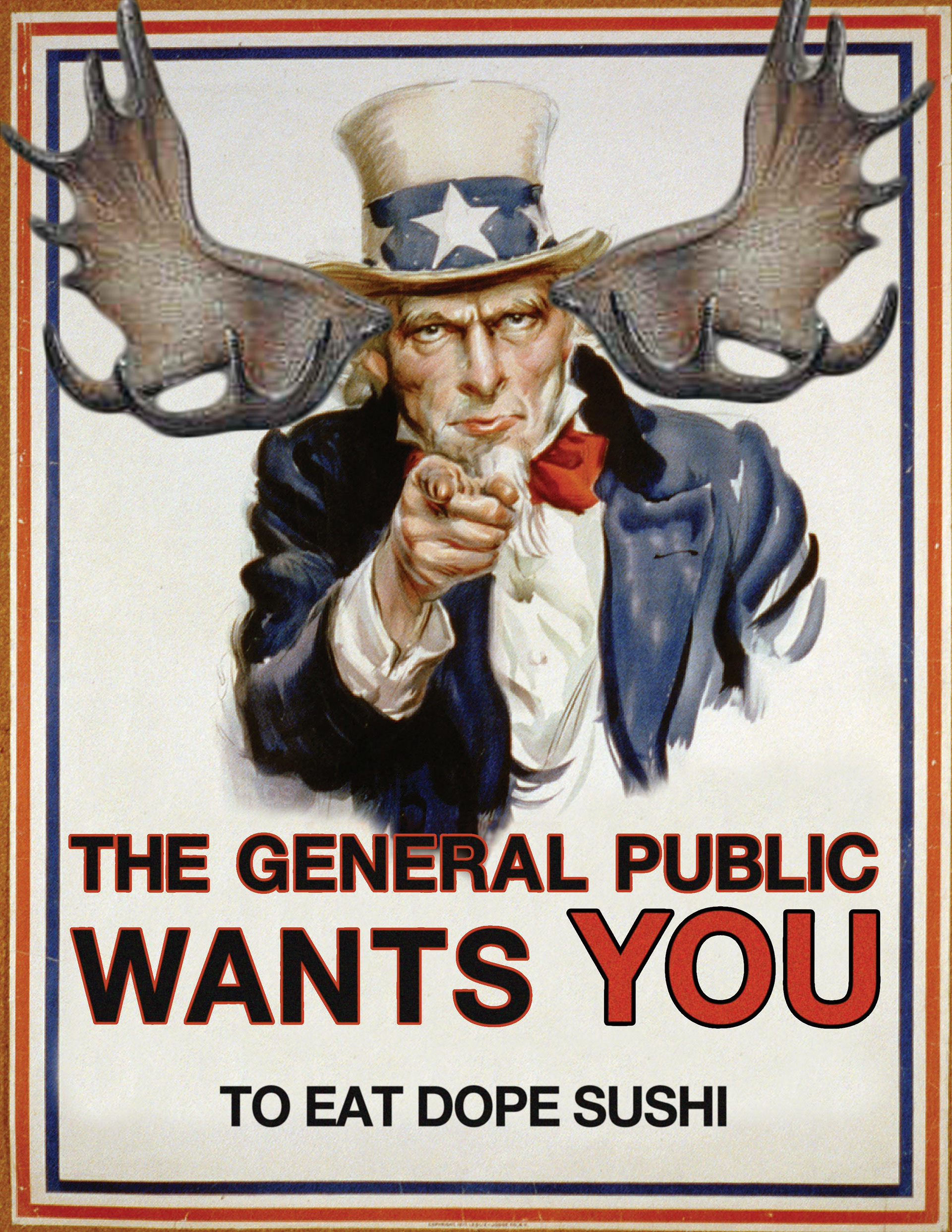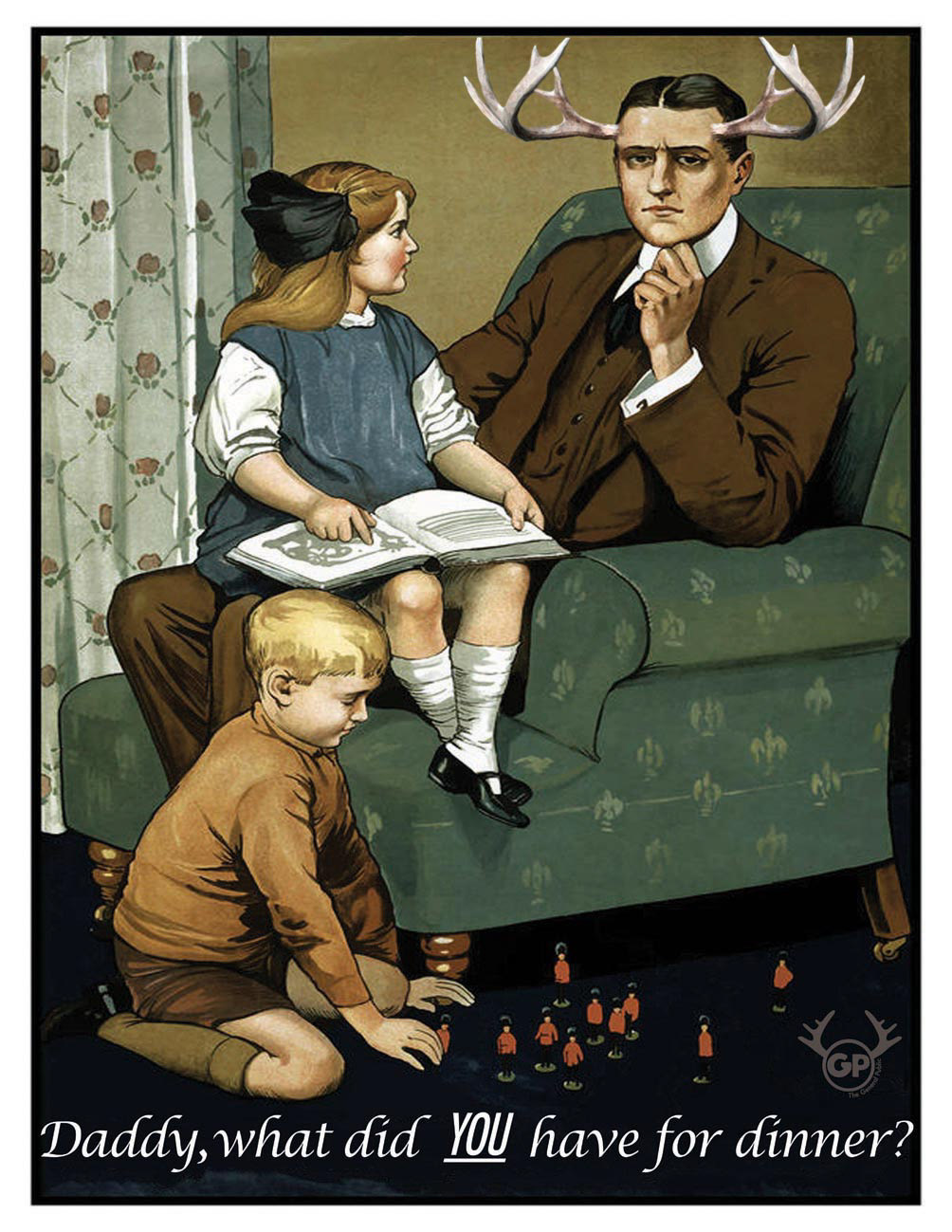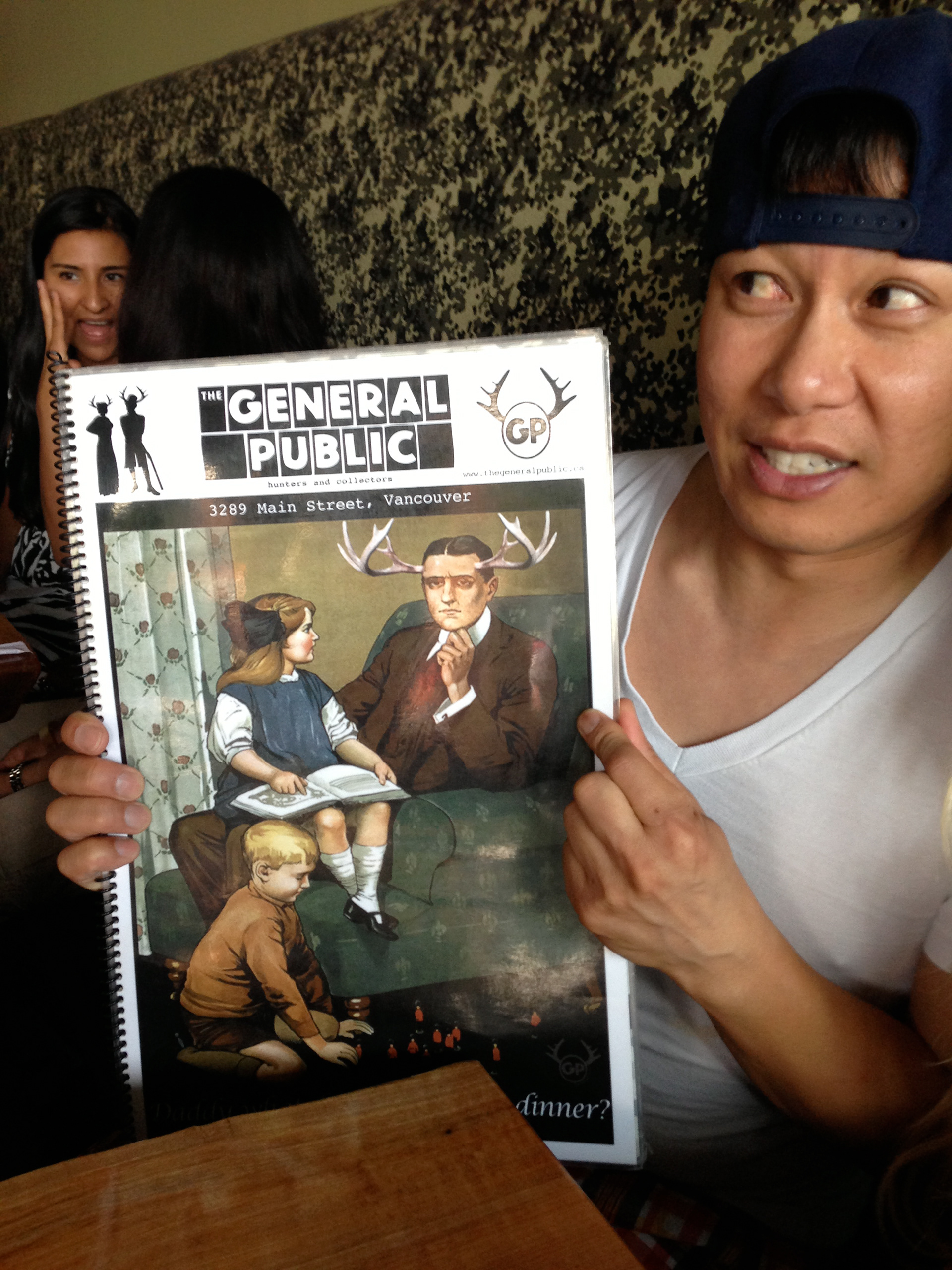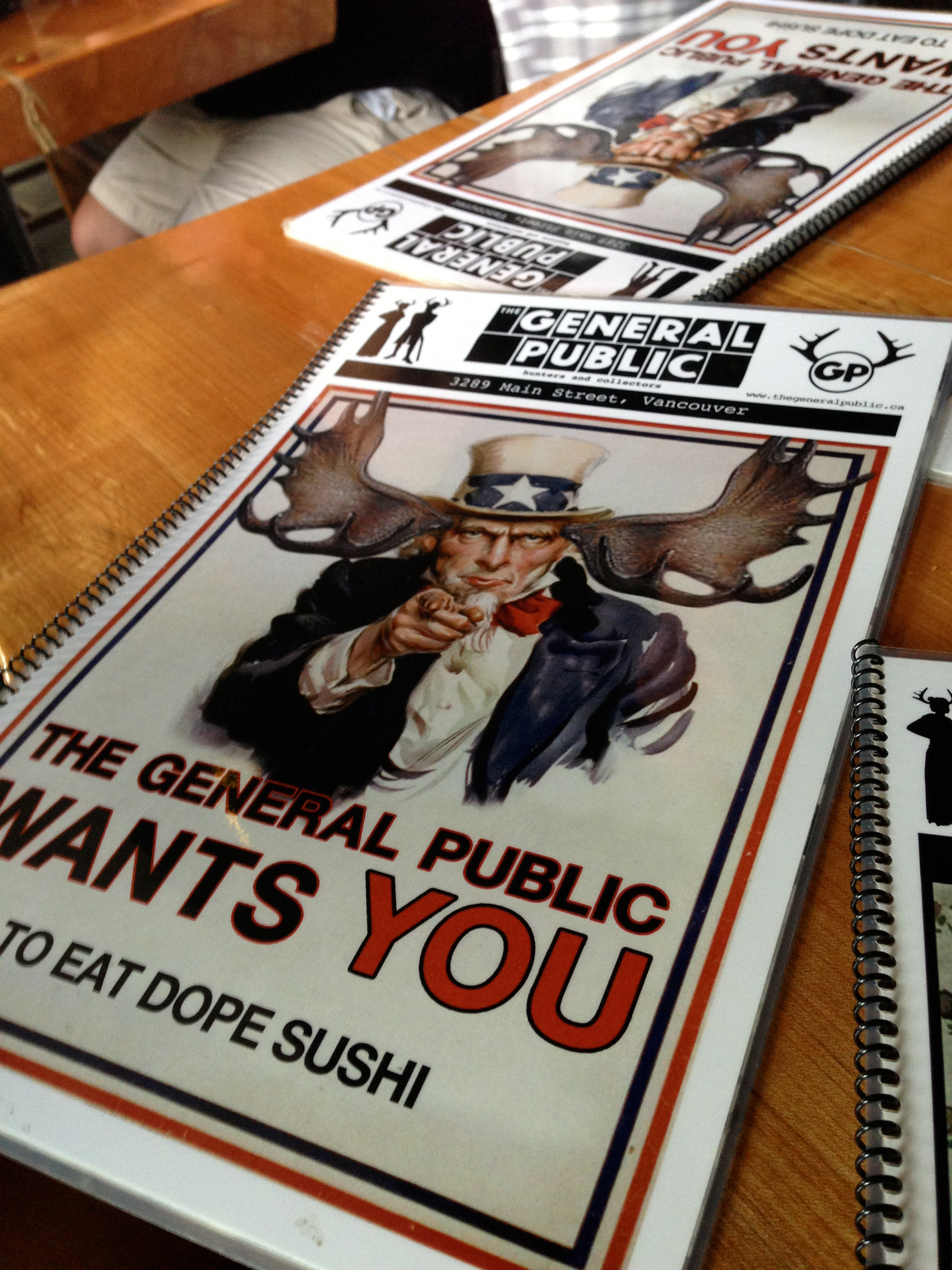 If you're ever craving sushi with a twist in Vancouver, I highly recommend checking them out!
http://www.thegeneralpublic.ca/

http://theeatery.ca/