The following was a packaging design project in 3rd year which we were tasked with designing packaging for a brand with multiple skus.

I chose to hypothetically reposition long-time men's deodorant and fragrance line "Brut" by partnering them with the Tough Mudder series of competitive events - expanding their market presence by attracting a younger target audience.

Because this project only required designs for two skus, the new product line would feature a line of soap and deodorant - with a set of three scents for each line. The scents and colors are inspired by the Tough Mudder branding and obstacle courses.

Close up of the logo for one of the three scents. "Funky Monkey" is one of the tougher obstacles at the Tough Mudder events. The scent will feature a hint of banana.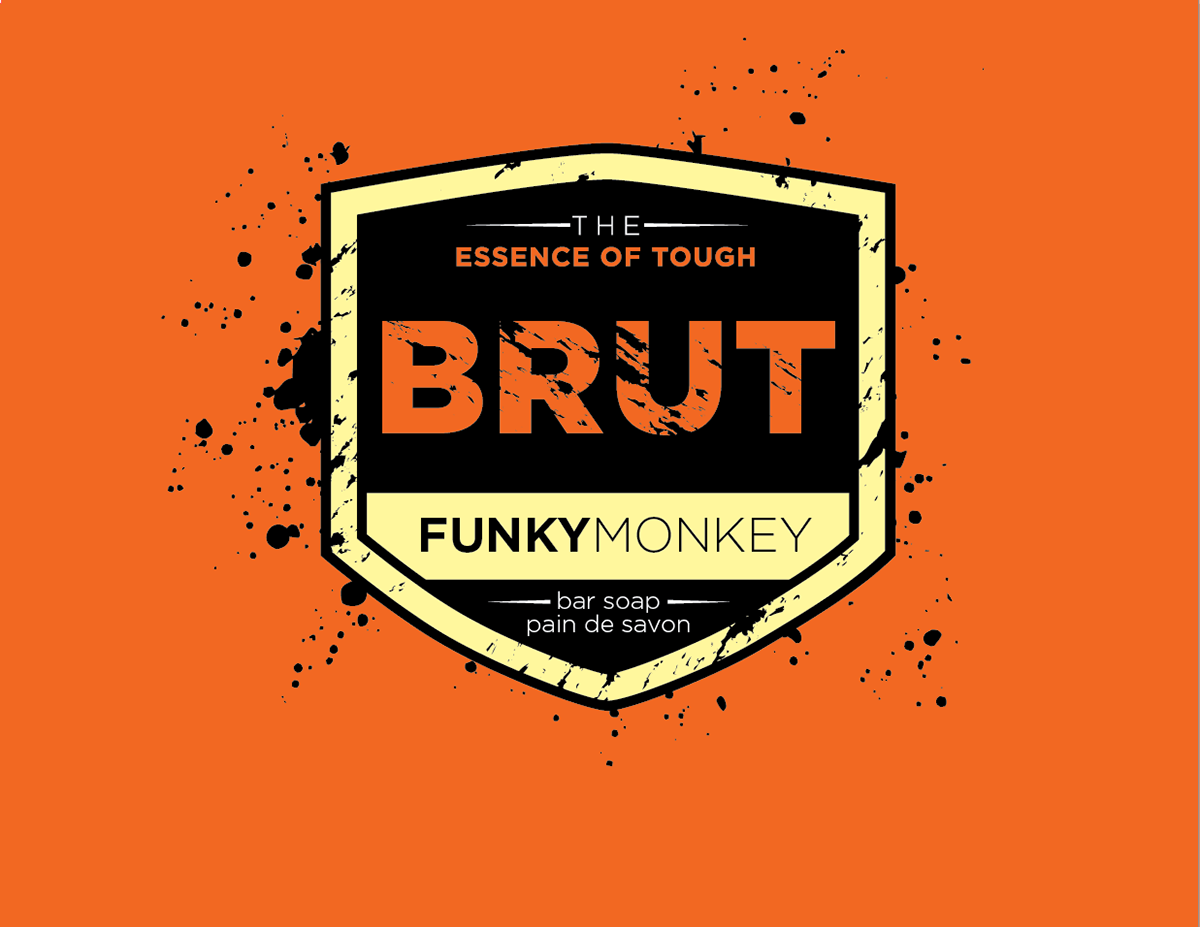 Die cut for the soap box packaging